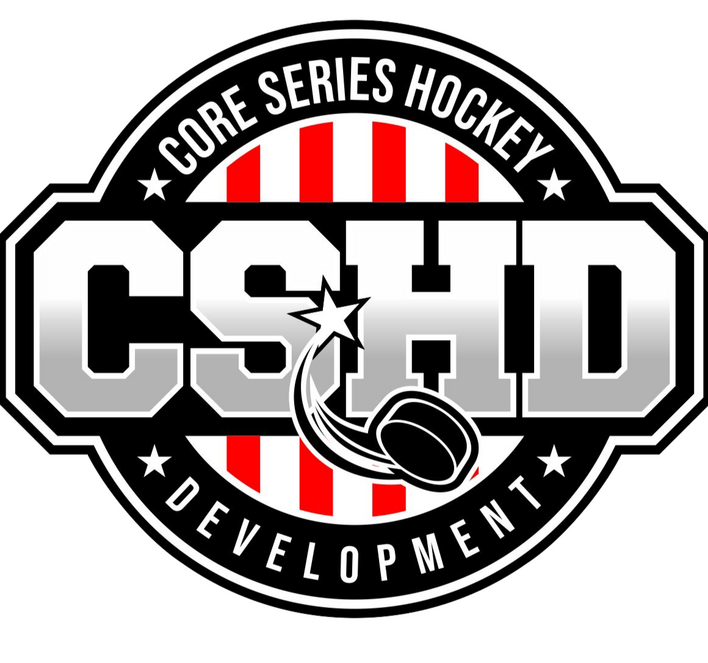 BJT CORE SERIES SUMMER TRAINING
REGISTRATION IS OPEN FOR ALL 2023 SUMMER CLINICS
---
Core Series - No bull, No fluff, No gimmicks.
Just HARD WORK AND SWEAT...
Programs for Mite - Pros.
Train with the Core...Train with the Best!email - [email protected] FOR DETAILS ON ALL PROGRAMSAll clinics are at the Canton Sportsplex
5 Carver Circle, Canton MA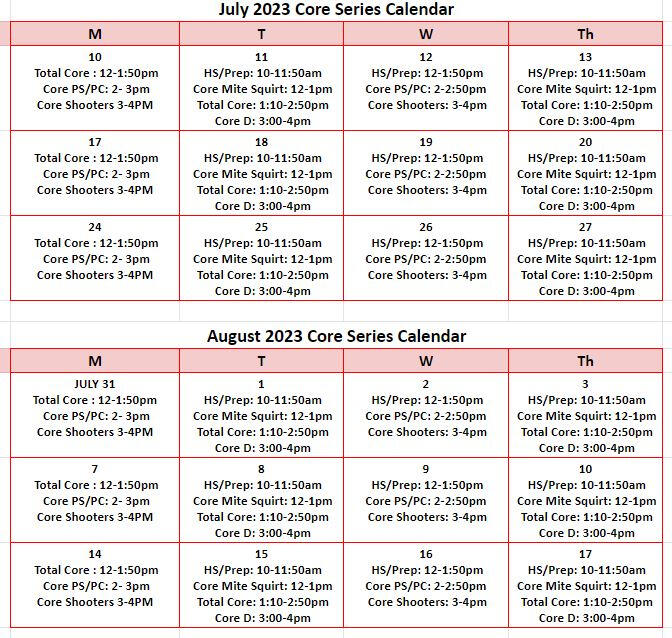 Train with the Core
CORE SERIES HOCKEY SKILLS works hard to identify a player's needs, strengths, and weaknesses to develop an infinite growth mindset to never stop learning.
Core series is constantly tweaking and adjusting our curriculum to ensure players are both utilizing their strengths and developing impactful habits taking their games to the next level.
TRAIN WITH THE CORE...TRAIN WITH THE BEST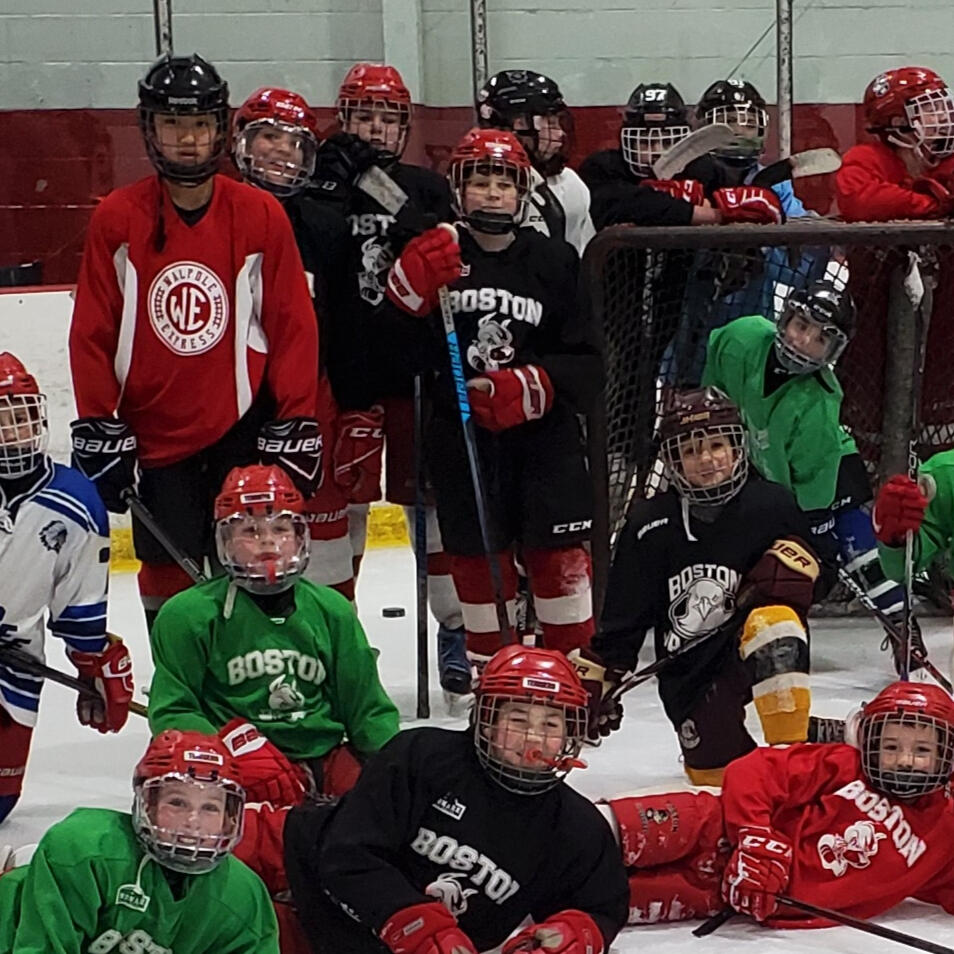 total core
high school prep
TOTAL CORE HS/PREP IS THE FLAGSHIP PROGRAM FOR HIGH SCHOOL AND PREP LEVEL PLAYERS. THIS PROGRAM IS OPEN TO VARSITY HIGH SCHOOL AND PREP SCHOOL PLAYERS ONLY.
TOTAL CORE SKILLS FOCUS ON PUCK CONTROL, DYNAMIC EDGES, SKATING WITH POWER, PLAYMAKING, AND SCORING.
PLAYERS SKATE 3 TIMES A WEEK FOR 2 HOURS EACH DAY.
TOTAL CORE THIS SUMMER WILL START AFTER JULY 4TH WEEK. THE HOLIDAY WILL REDUCE OUR TRAINING WEEKS FROM 7 TO 6 WEEKS
6 HOURS A WEEK FOR A TOTAL OF 36 HOURS OF ICE OVER 6 WEEKS
$700
TOTAL CORE HIGH SCHOOL PREP
TUESDAY AND THURSDAY 10am-11:50am
WEDNESDAYS 12-1:50PM
LIMITED TO 25 SKATERS
GOALIES - SKATE FREE - CONTACT [email protected] FOR DETAILS.
DATES:
July- 11,12,13,18,19,20,25,26,27
August - 1,2,3,8,9,10,15,16,17
6 Weeks
HEAD COACHES DERACKK CURTIS AND ARCHIES HEAD COACH CHRIS CUNNINGHAM
CORE MITE/Squirt
$275.00
limited to 25 skaters
2 days a week for 6 weeks
12 hours of ice
AGES 2015-2013
(SOME 2016 - EMAIL [email protected])Core Series Mites runs 2 days a week
for 1 hr of on-ice training each day.
Taught at an extremely high level of intensity pushing the skater well beyond their comfort zone, learning proper technique will produce a player that will have much more speed, quickness, and agility.
Stickhandling, puck control, shooting, and skating.
Core Mite and Squirt is for Elite and Tier 1 Players
This is not a beginner clinic but open to all players in club and top town players.Tuesday and Thursday
12-1 PM
July -11,13,18,20,25,27
August - 1,3,8,10,15,176 weeks
HEAD INSTRUCTOR DERACKK CURTIS
total CORE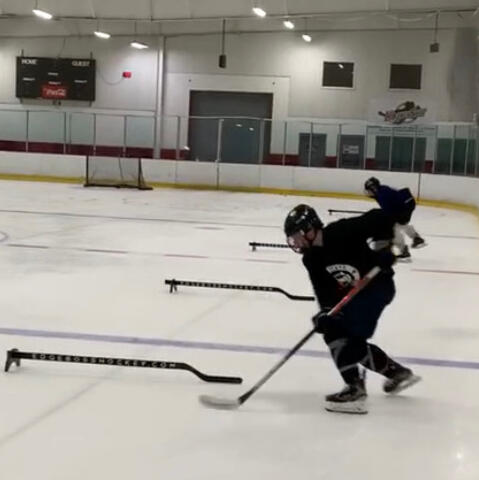 Total Core Skills is the flagship program for Squirts and PeeWees. Designed to maximize key development windows for young players. Total Core Skills focuses on puck control, dynamic edges, skating with power, playmaking, and scoring.
Players skate 3 times a week for 1 hour and 20 minutes each day.TOTAL CORE - 2013 -2009MONDAY - 12-1:50pm
TUESDAY, AND THURSDAY 1:10 - 2:50PMLIMITED TO 25 SKATERSJuly - 10,11,13,17,18,20,24,25,27,31August - 1,3,7,8,10,14,15,176 WeeksHEAD COACH DERACKK CURTIS
Total Core 2013-2009
30 plus Hours of ice over 6 weeks
$700
CORE D - 6 WEEKS
JULY AND AUGUST
CORE SERIES- DEFENSEMEN SKILLS & CONCEPTSSKATING/MOBILITY/GAP CONTROL
PUCK CONTROL - RETRIEVALS, DECEPTION, PASSING
PLAYING 1 ON 1'S, 2 ON 1'S, 2 ON 2'S, 3 ON 2'S
DEFENSIVE ZONE PLAY
NEUTRAL ZONE - POSITIONING & TRANSITION
OFFENSIVE ZONE PLAY
SHOOTING AND MORE
2011 - UPlimited to 22 skaters - d specific training Very limited spaceTUESDAYS AND THURSDAYS 3 - 4 pmJuly - 11,13,18,20,25,27August - 1,3,8,10,15,17$400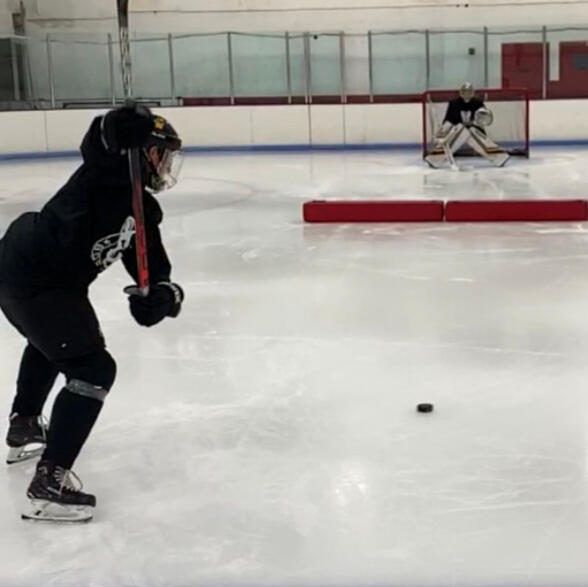 CORE pOWER sKATING/puck control
$299.00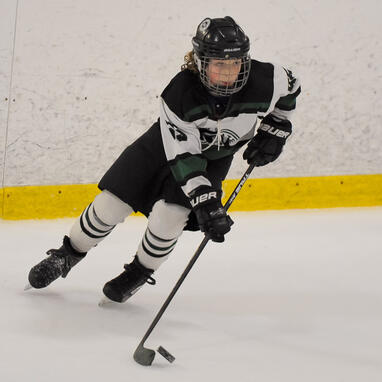 The perfect skating technique is the base for a successful hockey career. With intensive edge work and attention to detail, the power skating sessions during the core power skating clinic will make you faster, quicker, and ready to score the championship-winning goal.CORE SERIES SKATING SYSTEMPOSTURE/BALANCE
FORCE PRODUCTION
GLIDE
SPEED
ACCELERATION
AGILITY
REACTIONBY LEARNING, PRACTICING, AND TRAINING WITH PROPER TECHNIQUE, YOU WILL BEGIN TO SKATE WITH EFFICIENT EFFORTLESSNESS WHERE THE LAWS OF PHYSICS WILL WORK FOR YOU, NOT AGAINST YOU! THE IDEA IS TO SHARPEN THESE SKILLS TO THE POINT OF PERFECTION, WHERE SKATING CORRECTLY BECOMES A HABIT. ONCE YOU ACHIEVE THIS LEVEL OF EXPERTISE, THE REWARDS BECOME NUMEROUS. YOU WILL NOTICE SPEED, POWER, AND QUICKNESS AS WELL AS THE HIDDEN BENEFITS OF CONFIDENCE, ENDURANCE, AND VERSATILITY.all skating/with and with out pucks6 WEEKS OF training
JULY AND AUGUST
THE SESSION STARTS JULY 102013 and up
Monday and Wednesdays 2-2:50 pmJuly - 10,12,17,19,24,26,31August - 2,7,9,14,16head coach derackk curtis
CORE SHOOTERS
with coach curtis$299.00
goalies free
SHOOTER
6 WEEK SHOOTING CLINICShooting, Passing & Puck Control
Correct Technique is Everything!
We understand the importance of shooting. Our focus is on teaching the proper techniques & mechanics that will give players the knowledge and confidence to implement their skills on the ice!
Learn types of Shot releases, Correct Body Configurations, Add Power and Speed to your Shot, recognize Goalie Movements & Habits, and Much More!Shooting & Scoring
Techniques & Mechanics of Shot Releases
Proper Body Configurations for all Shot Types2013 - 2009head coach derackk curtis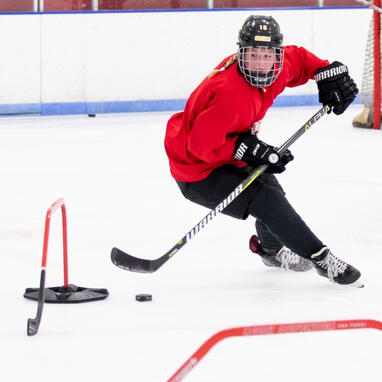 Goaltenders welcome to drop in- game-like situational training to supplement your summer training. contact [email protected] to get on the list.
Mondays and Wednesdays at 3PM starts July 10th ends August 16
July - 10,12,17,19,24,26,31August - 2,7,9,14,16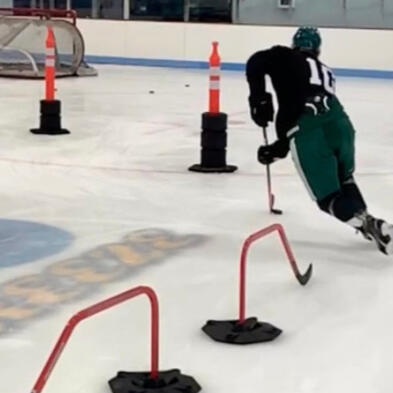 derackk curtis
coach Curtis will be back on the ice with all groups for the 2023 summer sessions. over 26 years of working with players from mites to the NHL. current coach at the American hockey academy and the Boston jr terriers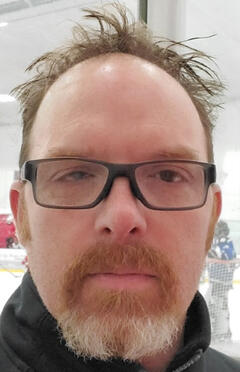 Harry Sheldon
-Current defenseman for Post UNiversity
Played junior for the Walpole Express, New Hampshire Avalanche before heading to the Valley Jr Warriors.
Played at Marshfield High School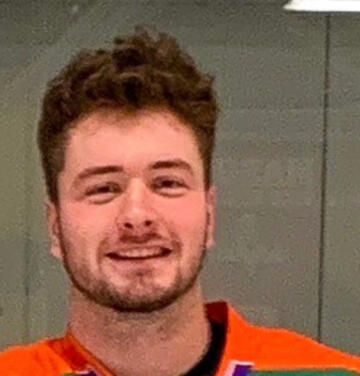 Chris cunningham
Lead skills instructor for the Boston jr Terriers
Head Coach for Archbishop Williams
played at UMass Dartmouth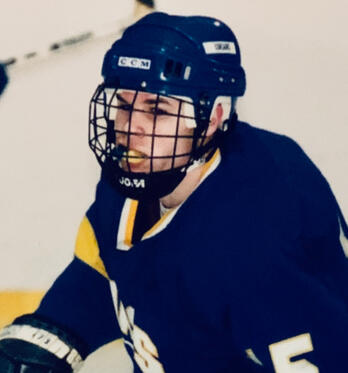 corEy woodward
Played for Braintree high school, Junior hockey with the South Shore Kings before going to Bridgewater state. He is a current High School coach for the Braintree wamps
JASON SALVAGGIO
UNH
Hartford Wolfpack
current player ECHL
Core series instructor since 2018